Accept Payments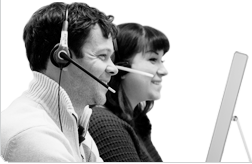 Contact Us
eSignPay™ enhances electronic signature services by adding customer payment processing. Accept credit cards and electronic checks when you send electronic documents to your customer for signature.
Pre-Sales Inquiry
Accept All Major Credit Cards and Electronic Checks on your iPhone/iPad, Android Phone/Tablet and Windows Phone/Tablet/Desktop/Laptop.
In order to accept credit cards you need a merchant account. Merchant Accounts are available to the following regions:
US Merchant Account.
Canadian Merchant Account.
UK Merchant Account
EU Merchant Account
Latin America Merchant Account
Asia Merchant Account Account
International Merchant Account
High Risk Merchant Account
For more information about Merchant Account and Electronic Checks.
Solutions by SaleManager
Mobile | eCommerce | Retail | Mail Order & Telephone Order
Leave a Reply
Are You Sitting Around Waiting to Recieve Payment?
Get FREE Merchant Account Rate Analysis
3 Steps to Faster Customer Payments
Get a Merchant Account
Open a Planetauthorize Account
Download eSignPay™




Latest From Twitter

Blog Archive
Sign Up

Get subscriber only insights & news delivered
by SaleManager

Contacts

Sales:

Tel.:

Address:

9838 Old Baymeadows Road Suite 255
Jacksonville, Florida 32256