Pricing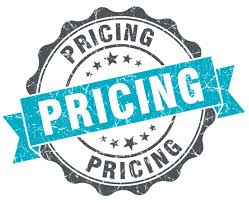 Contact Us
eSignPay™ enhances electronic signature services by adding customer payment processing. Accept credit cards and electronic checks when you send electronic documents to your customer for signature.
Pre-Sales Inquiry
Accept All Major Credit Cards and Electronic Checks on your iPhone/iPad, Android Phone/Tablet and Windows Phone/Tablet/Desktop/Laptop.
Pricing:
eSignPay™ Application: Free

Merchant Account Rate: U.S. Merchant Accounts provide interchange plus pricing to guarantee the lowest rate possible regardless of card type:

Discount Rate: 0.20%


Transaction Fee: $0.20 cents


No Setup Fees, No AVS Fees, No Early Termination Fees, No Monthly Minimums
Other rates & fees apply for Canadian, UK, EU, Latin America, Asia, International and High Risk merchants. No hidden fees! All rates and fees are in writing.
To apply for a Merchant Account and/or Electronic Check service simply Contact Us.
Solutions by SaleManager
Mobile | eCommerce | Retail | Mail Order & Telephone Order
Leave a Reply
Are You Sitting Around Waiting to Recieve Payment?
Get FREE Merchant Account Rate Analysis
3 Steps to Faster Customer Payments
Get a Merchant Account
Open a Planetauthorize Account
Download eSignPay™




Latest From Twitter

Blog Archive
Sign Up

Get subscriber only insights & news delivered
by SaleManager

Contacts

Sales:

Tel.:

Address:

9838 Old Baymeadows Road Suite 255
Jacksonville, Florida 32256